Opportunity Shop volunteers
The success of our shops is due to the tireless efforts of a dedicated team of around 300 volunteers who willingly donate their time and energy to work in the shops each week. Doncare has six opportunity shops, five in Manningham and one in Whitehorse. Morning or afternoon shifts are available during the week and on Saturdays.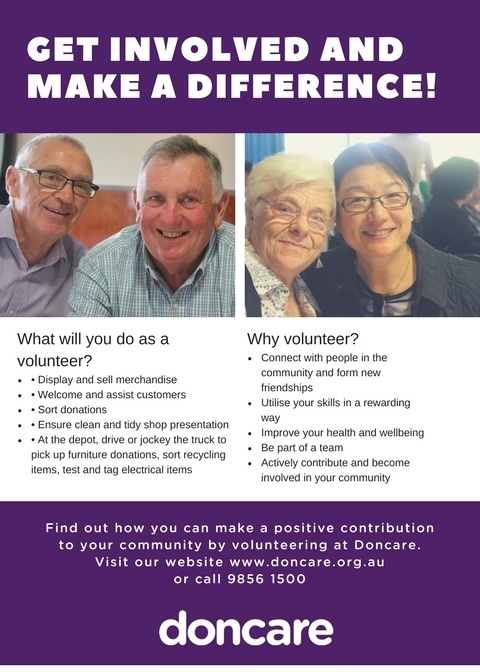 We are always interested to hear from people who would like to join the roster. If you enjoy meeting people and can spare a few hours per week, please contact us.
How to Apply
Pick up an application form from one of our shops, or
Contact Doncare's Op Shops Program on 9856 1500 or by email to request an application form.
Print out an application form here and return it to one or our shops, or post it to
Doncare Op Shops Program
Suite 4, Level 1, 687 Doncaster Road
Doncaster, 3108.