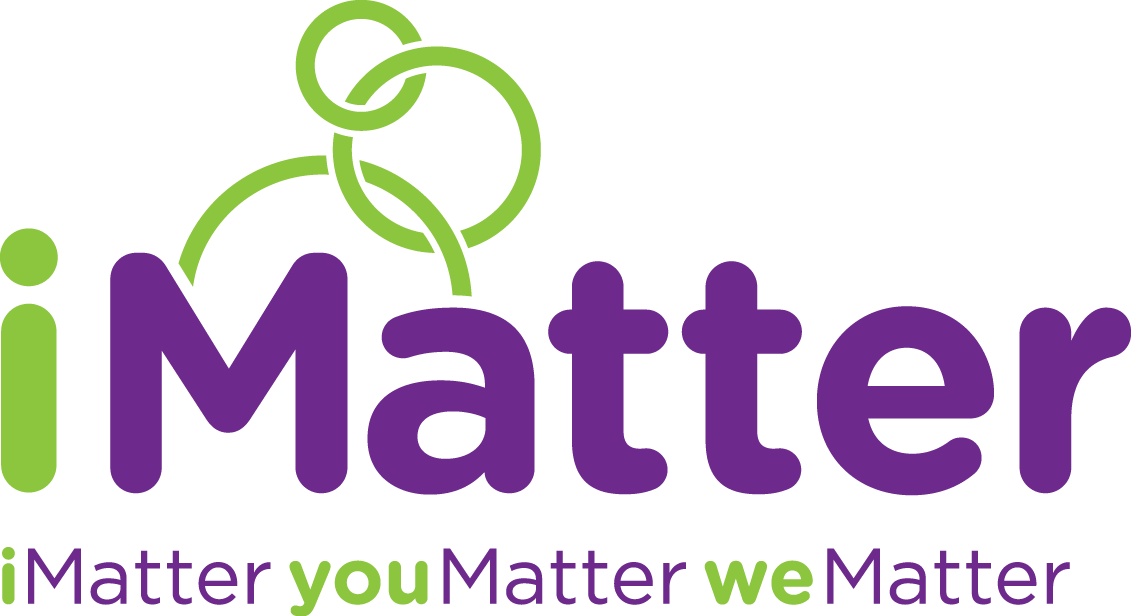 The iMatter youMatter weMatter Program is an evidence based violence prevention initiative, developed by Doncare in 2011.
iMatter is a youth leadership program which aims to empower young people to build self esteem, respect and resilience through interactive workshops. iMatter leaders encourage conversation about healthy relationships and equip youth with the tools to recognise and respond to abusive behaviour which contribute to the cycle of domestic violence. Youth led iMatter workshops offer a forum for young people to discuss social and emotional intelligence, gender equity and equality.
Male and female adult relationships are shaped in important ways by the norms and practices they take on in adolescence. Interventions at this stage can change young people's personal and relationship trajectories, preventing problems in adulthood and changing future relationships. Evidence supports that school and community based interventions targeted at young people are effective in changing attitudes and behaviours associated with violence against women.

Carmel O'Brien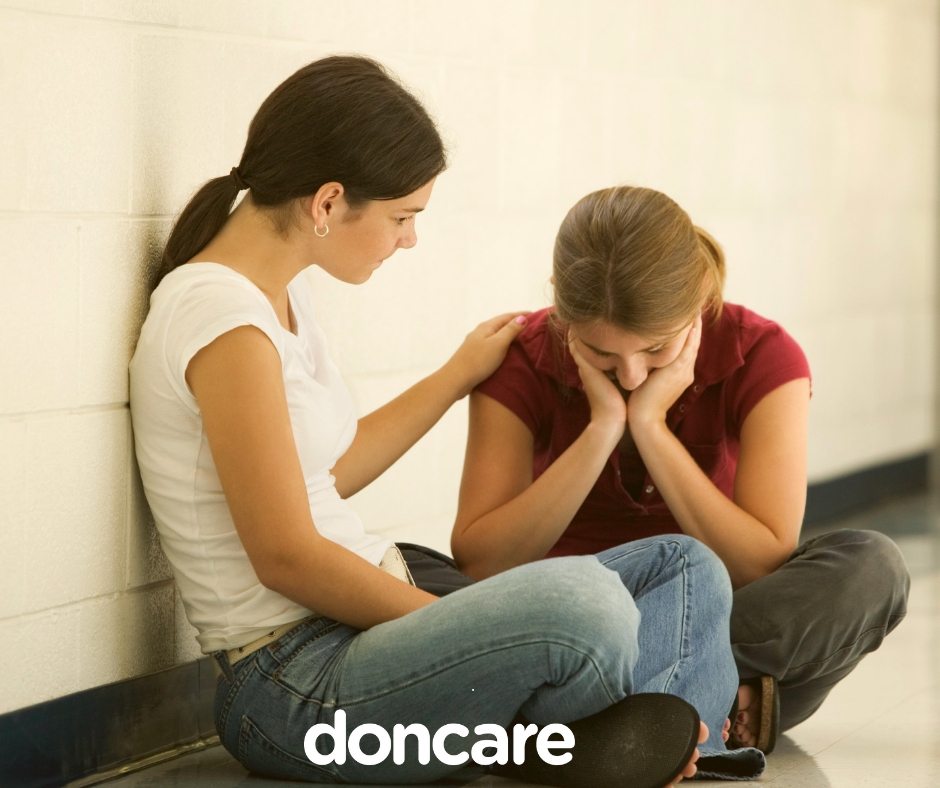 The iMatter program reflects Doncare's ongoing commitment to actively addressing the issue of domestic violence from a preventative perspective. iMatter supports students to learn how to build self-esteem, respect and resilience and to prevent violence and promote healthy relationships. The program achieves this through the delivery of a series of workshops in schools, sporting clubs and community groups. This is an essential investment to prevent economic burdens and to empower young people to navigate their relationships safely and transition into fulfilling adult lives.
Domestic violence creates a lens for the child or young person in the way they interact and view themselves in world; their understanding of cultural, social and familial norms and roles; the way they navigate, create and maintain friendships and relationships; the way they respond to crisis or difference; and concern that they may become perpetrators or victims of domestic violence
Since 2011, iMatter mentors have delivered workshops to over 4,500 attendees at schools, sporting clubs and community groups including Siena College, The Avenue, Kilvington Grammar, Wesley College, Strathcona, Whitefriars, Kew High School and Doncaster Secondary College. Participants range from 13 to 18 years of age.
Doncare recently partnered with Manningham City Council to run workshops across three sporting club sites in Manningham who indicated strong interest in creating safe, inclusive and welcoming environments for everyone. These clubs include; Doncaster Hockey, East Doncaster Cricket and Bulleen Templestowe Amateur Football Club.
Book an iMatter workshop for your school or sporting club in 2019. Call Doncare on 9856 1500 or email imatter@doncare.org.au
"It is very important for schools to take an active role in addressing not only the specific issue of family violence but the broader issues of gender equity and respectful relationships."

Rosie Batty
Domestic/family violence is recognised as a critical community health issue which requires a targeted and integrated response. This issue has been brought to the forefront and system reforms have provided a platform to tackle family violence at a national, state-wide and regional level. In Victoria this has been supported by legislative changes, judicial reviews and the 2015 Royal Commission into Family Violence.
The Victorian Government established the Commission in the wake of a series of family violence–related deaths in Victoria—most notably the death of 11-year-old Luke Batty, who was killed by his father on 12 February 2014 after years of abusive behaviour directed at Luke's mother, Ms Rosie Batty.
If we are to prevent family violence we must change the attitudes and social conditions that give rise to it. There is a need to implement primary prevention strategies that are designed to dismantle harmful attitudes towards women, promote gender equality and encourage respectful relationships. Because family violence takes many forms, a variety of approaches is required. Some programs should be addressed to the Victorian community as a whole, others to particular population groups and places. Educating young people about respectful relationships must be a core part of the Victorian Government's long-term prevention strategy.

Ending family violence requires a shift in the attitudes of individuals and in community attitudes that allow violence to be excused, justified or condoned. All Victorians have a role to play in deciding what is acceptable and unacceptable in the communities we share. Together, we create the culture that has a powerful influence on the behaviour and practices of individuals.
Source: Royal Commission into Family Violence Report and recommendations
Young female and male leaders passionate about promoting healthy relationships
Doncare's iMatter volunteer leaders are aged 18-26 years and are making a difference to empower other young women and men to navigate their relationships confidently and safely. Doncare trains leaders who then go on to deliver school workshops to help young people to build self-esteem, respect and resilience; and to prevent violence and promote healthy relationships. The leaders are trained to help raise awareness and create change around societal pressures and social attitudes, identify potential risks in relationships, recognise and respond to controlling and abusive behaviour, understand the dynamics of healthy relationships, and learn how to support yourselves and others who are experiencing violence.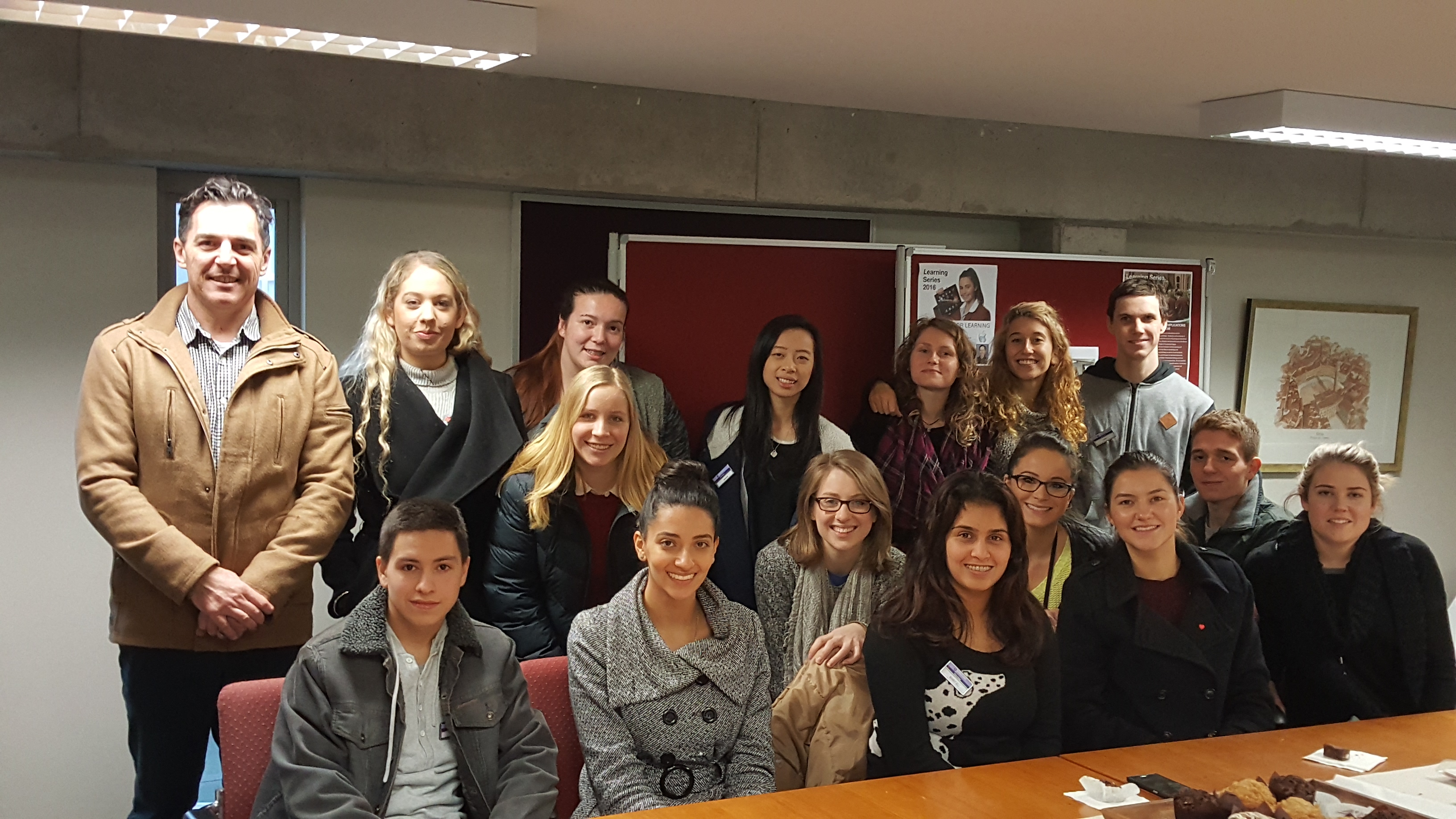 Partnerships empowering our community
We are absolutely thrilled that Commonwealth Bank has invested $30,000 over the next three years in Doncare's iMatter youMatter weMatter program. The CommBank Grassroots Grant is funded through the generosity of more than 13,500 Commonwealth Bank staff who make regular donations from their pay to make these grants possible.

Doncare recently partnered with Manningham City Council and Women's Health East to deliver workshops to Doncaster Hockey, East Doncaster Cricket and Bulleen and Templestowe Amateur Football Clubs. Call Doncare on 9856 1500 if you would like more information on hosting a workshop in your school or sporting club.
Manningham Matters Issue 5, 2017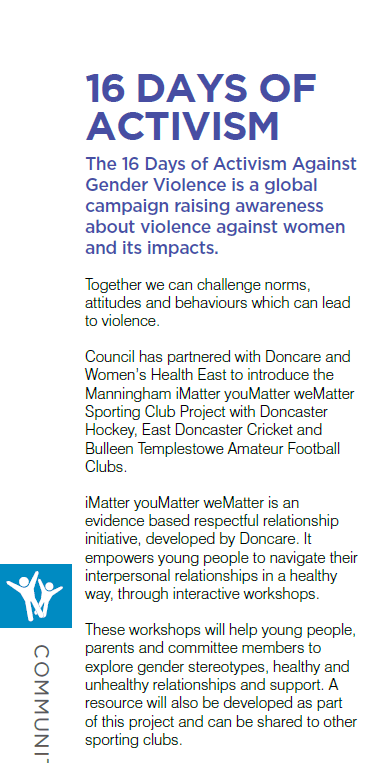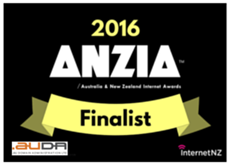 iMatter's domestic violence prevention app received a high commendation as a finalist of the 2016 ANZIAs (Australia and New Zealand Internet Awards). The app was recognised in the Innovation category for initiatives that use internet-related technologies in a new and unique way to make a significant contribution to the social outcomes of a particular group or sector. The ANZIA's gala event award ceremony was held at the Regent Theatre in Melbourne on 30 August.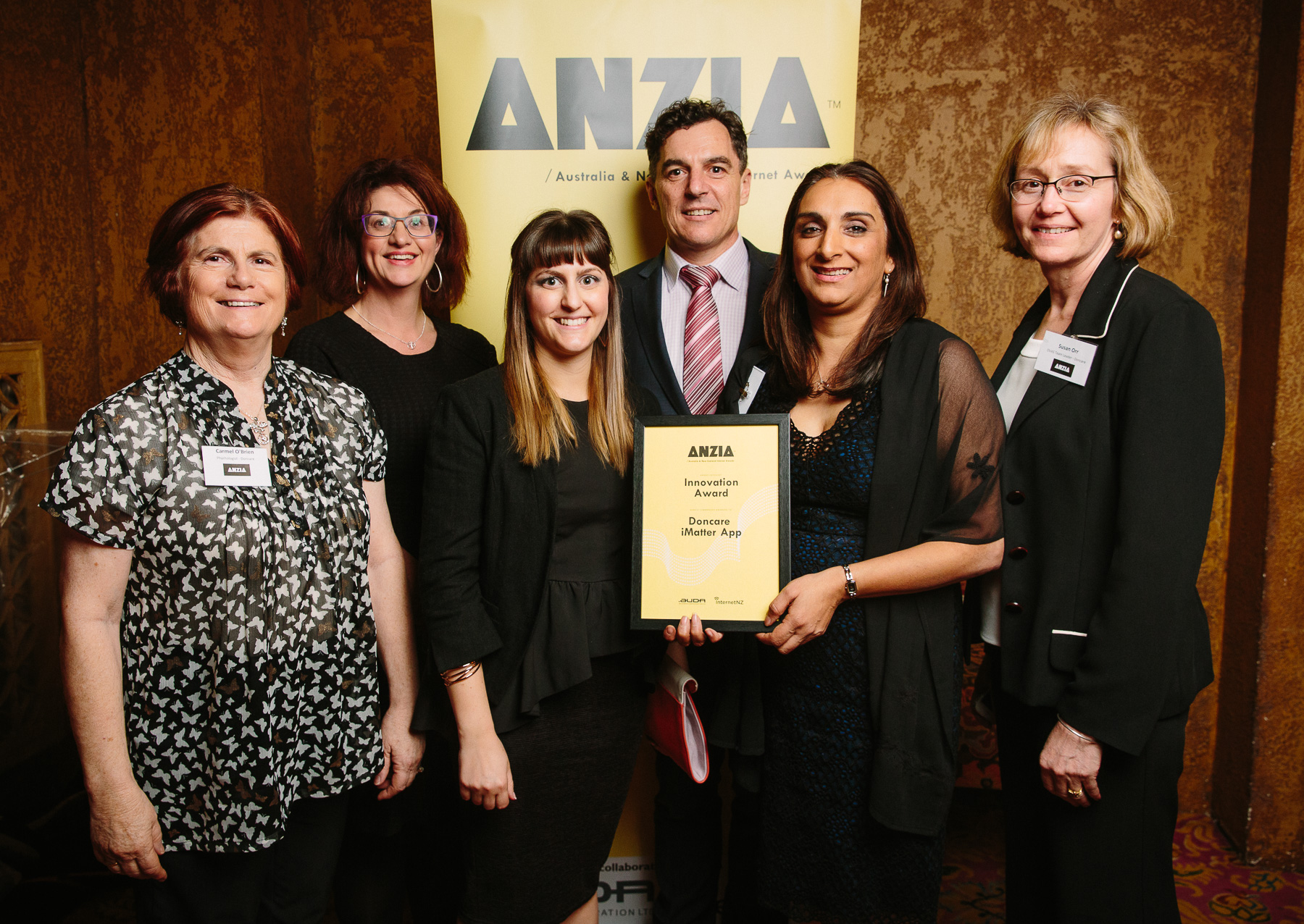 ANZIA Award photograph: Kit Haselden Photography.